My goal is to help clients keep their smiles looking their very best and feeling their healthiest.
A Dental Experience
That Will Make You Smile
Visiting the dentist should be a joyful experience, one that is comfortable, relaxing, and fulfilling. With these objectives in mind, Dr. Arun Narang utilizes the most advanced techniques and technology available and approaches treatment with great compassion and personal attention. His extensive training makes it possible to reduce discomfort, identify concerns in the earliest stages, and treat them effectively. As a result, our patients can enjoy the healthiest and most beautiful smiles of their lives, for all of their lives.
Dr. Narang is an Accreditation Candidate for the American Academy of
Cosmetic Dentistry (AACD), one of the most distinguished and prestigious dental organizations in the world. He was also an elected Executive Member of the Toronto Academy of Cosmetic Dentistry (TACD) for ten years and was a past Director of the Board of Directors for the AACD. Dr. Narang was also a past co-chair of the PEC (Professional Education Committee), and he is presently the Chairman of the Affiliates Committee of the AACD. Dr. Narang has been practicing dentistry since 1984, and his passion for individualised treatment and exceptional care is the thread that follows through his entire career.
Learn More
Give Back
a Smile
Dr. Narang is a proud participating member of the American Academy of Cosmetic Dentistry's (AACD) Give Back a Smile (GBAS) program. This charitable organization pairs experienced dentists with domestic and sexual abuse survivors who have suffered dental injuries. Dentists like Dr. Narang help these women and men develop greater confidence through restorative dental treatment, allowing them to more easily re-enter the workforce and find independence. As with every patient he treats, Dr. Narang approaches each GBAS opportunity with compassion and the desire to provide exceptional, lasting results.
Learn More
Restorative
Dentistry
Dental Implants

Missing one or more teeth? Restore your smile using the most advanced technology and techniques available. Dental implants from Dr. Narang or our extensively trained Specialist and Implantologists can boost your confidence while rebuilding a beautiful, natural-looking smile. Dental implants are designed to last for life and require the same maintenance as natural teeth. Are you ready to enjoy all your favorite foods again?

Learn More

Before

After

All-on-4™

A secure smile in less time? All-on-4™ can do that. Restore your appearance in just one day with this innovative technique that uses four to six dental implants to replace all missing teeth. Our approach can deliver a durable result that's also beautiful to behold, because you shouldn't have to choose between oral form and function. Talk to our team to find out if this revolutionary treatment can help you enjoy a healthier, happier smile.

Learn More

Before

After
The Art & Science of a Beautiful Smile
Cosmetic
Dentistry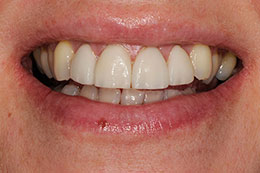 Before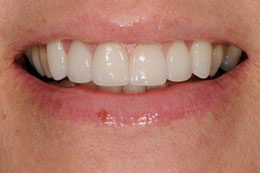 After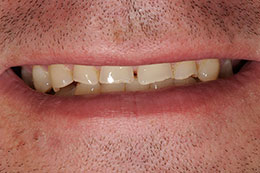 Before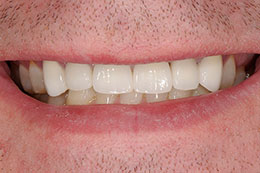 After
Learn More
Call Now Button